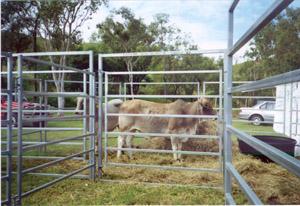 A portable yard, with seven-foot gates in frames, can be erected easily on uneven ground with our unique pinning system.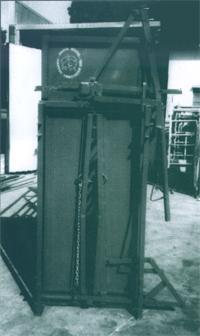 The innovative spear and lock are made from stainless steel, giving maximum durability and strength.
The walk-through
head bail is a soft touch
in cattle-handling.

Black River uses Duragal RHS. Panels available in 1.6mm, 2mm of 2.5mm wall thickness.
Manufacturers of :
Portable Panels
Single lugs easily pin to double lugs. Heavy duty and light duty.


Gates in frames
A selection of yard gates and entrance yards.


Pound Gates


Drafting Gates


Sliding Gates
Fully-sheeted, half-sheeted, or non-sheeted.


Man Way Access Gates


Race Joiners


Loading ramps
Pull-down and mobile


Circular Force
See: